Skip to Main Content
It looks like you're using Internet Explorer 11 or older. This website works best with modern browsers such as the latest versions of Chrome, Firefox, Safari, and Edge. If you continue with this browser, you may see unexpected results.
Books about Men
Literature about gay men has always been more prominent than books focusing on any other LGBTQ group due to social circumstances that have made it easier for men than women to write and publish. Many canonical male writers have had relationships with other men, and more often than not wrote about them in one way or another, even if they veiled the homosexuality in their writing.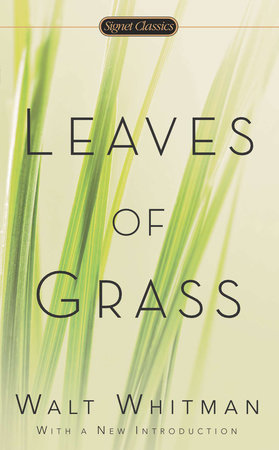 Leaves of Grass, by Walt Whitman (ca. 1855)
Whitman is one of the major nineteenth century American poets, and it's likely that he also had relationships with men. His poems in this, his greatest work, are full of homoeroticism and sweeping verse.
Death in Venice, by Thomas Mann (1912)
In this novella, Mann tells the story of an author struggling with writer's block in Venice who becomes obsessed with a boy he sees while the city falls prey to a plague.
Confessions of a Mask, by Yukio Mishima (1949)
This novel follows the main character Kochan as he grows up in traditional Japanese society, struggling with his own physical weakness and his desire for other men.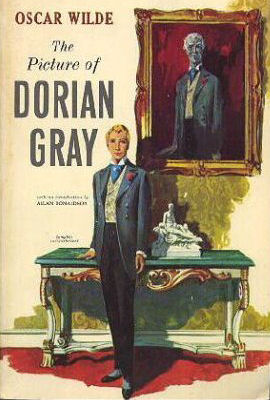 The Picture of Dorian Gray, by Oscar Wilde (1890)
Oscar Wilde played a major role in publicizing homosexuality and contributed to it being seen as a discrete identity through his trial for gross indecency with men and his subsequent death in prison. This novel is his most famous work, and the queerness lies just below the surface.
Other Voices, Other Rooms, by Truman Capote (1948)
This semi-autobiographical Southern gothic novel tells the story of a boy named Joel who goes to live with his crossdressing older cousin in a mysterious mansion and befriends a tomboy named Idabel. Capote was the model for Dill Harris in To Kill a Mockingbird.
Giovanni's Room, by James Baldwin (1956)
On the day of his lover Giovanni's execution, an American man in Paris reflects on his relationships with both men and women. Baldwin himself moved to France at a young age to escape the racism of the United States.
Maurice, by E. M. Forster (written 1914, published 1971)
Forster was a successful novelist at the beginning of the twentieth century, but he stopped writing novels because he felt he couldn't write truthfully if he couldn't write about his own homosexuality. This love story between two British men wasn't published until after his death.
The City and the Pillar, by Gore Vidal (1948)
This post-war novel follows the coming of age of Jim Willard as he moves around the United States before and during World War II, having relationships with various men but always remaining in love with his boyhood crush.
The Master, by Colm Tóibín (2004)
This novel depicts the novelist Henry James in the last years of the nineteenth century, detailing his writing, his personal relationships, his seclusion, and his repressed homosexuality.
For varied selections of gay short fiction, you might want to take a look at these three anthologies.
The Faber Book of Gay Short Fiction The Penguin Book of Gay Short Stories Now the Volcano: An Anthology of
Latin American Gay Literature
Call number: 808.83 FAB Call number: 823.9 PEN Call number: 869 NOW